Frequent Parker Program
Globe Airport Parking has a new, easier to use, Frequent Parker Program
Here at Globe Airport Parking, we are alwasy trying to improve and create a better experience for our customers. That is why we have revamped and updated our Frequent Parker Program to be easier to use and easier to manage!
New Program Details
The specifics of our new Frequent Parker Program are below:
Earn 1 Point for every $1 you spend on parking
Every 25 Points Redeemed = $1 off parking and select services
Select car care services also grant points
We have gone digital! No more need for your old punch cards!
Online profile management; Login to view your points, vehicles on file, modify on-file credit cards and even view past receipts!
The program is completely free to join!
Sign-Up for your new Frequent Parker Account
Globe Airport Parking is committed to providing you a better experience and our new program is a great step forward for our customers. Please use the links below to login to your existing account, if you have already registered or register for your new Frequent Parker Account today!
Existing Customer Login
Register for New Account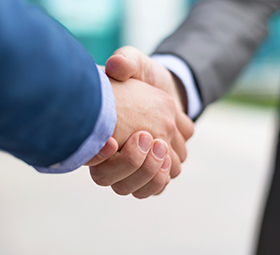 Call us to learn about our
frequent parking services.
412-262-9130